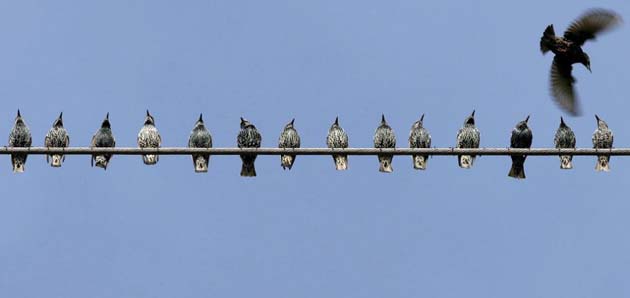 A Plague of Starlings
(Fisk Campus)

Evenings I hear
the workmen fire
into the stiff
magnolia leaves,
routing the starlings
gathered noisy and
befouling there.

Their scissoring
terror like glass
coins spilling breaking
the birds explode
into mica sky
raggedly fall
to ground rigid
in clench of cold.

The spared return,
when the guns are through,
to the spoiled trees
like choiceless poor
to a dangerous
dwelling place,
chitter and quarrel
in the piercing dark
about the killed.

Morning, I pick
my was past death's
black droppings:
on campus lawns
and streets
the troublesome
starlings
frost-salted lie,
troublesome still.

And if not careful
I shall tread
upon carcasses
carcasses when I
go mornings now
to lecture on
what Socrates,
the hemlock hour nigh,
told sorrowing
Phaedo and the rest
about the migratory
habits of the soul.



photo taken from The Guardian
photo by Christian Hartmann/EPA